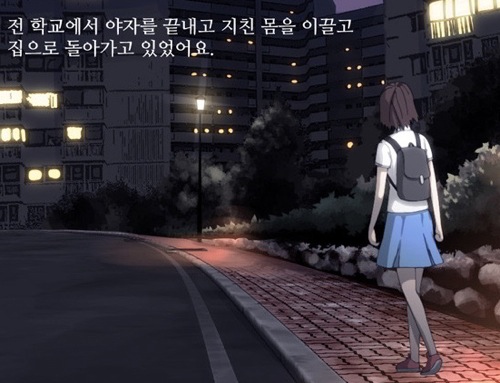 This is the origininal version
. Just click and scroll down.
This is for English Version
.
KEEP GOING. KEEP GOING. And make sure the speakers are on!
Although gimmicky, this comic has clearly touched a nerve, having been reposted a zillion times on Facebook and message boards everywhere today. The first hit on "scary Korean comic" is Sherdog, an MMA forum. So people are looking and reading.