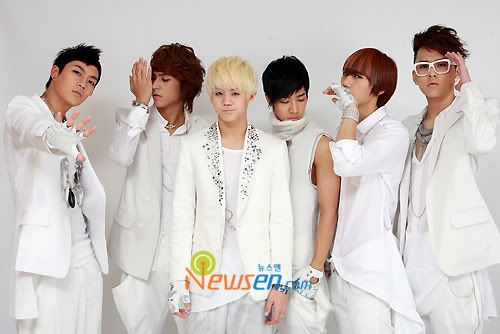 BEAST's Son Dongwoon's
playful message brought
attention.
On the 6th of the social
network Yozm, Son
Dongwoon left the post,
"If I get a lover … I want
to be a couple with Yoseob
hyung. heh." and added,
"What! Our new family
member G.NA, hwaiting!"
After Son Dongwoon
listened to the new song 'I
Want to Do Once I Have A
Lover' (with Rain) by the
former member of Five
Girls and rookie singer
G.NA (Gina), he made a
surprising proposal to his
fellow member Yoseob.
With Son Dongwoon's
inner feelings about his
coupling, he didn't forget
his cheer message to his
fellow family member
Gina.
In the meantime, Gina will
reveal her album on the
5th, and while rising in
rankings in Cyworld's real
time charts, she is seizing
online charts. Also,
through the release of her
jacket picture on the 6th,
she dragged attention
when she produced a
boyish mood with the
image of her wearing a
dark Fedora and her
closed eyes.
Credit to: Newsen &
kiwiannabear@B2ST
Rising (TRANS)